RL 550 bullet Feeder by GSI International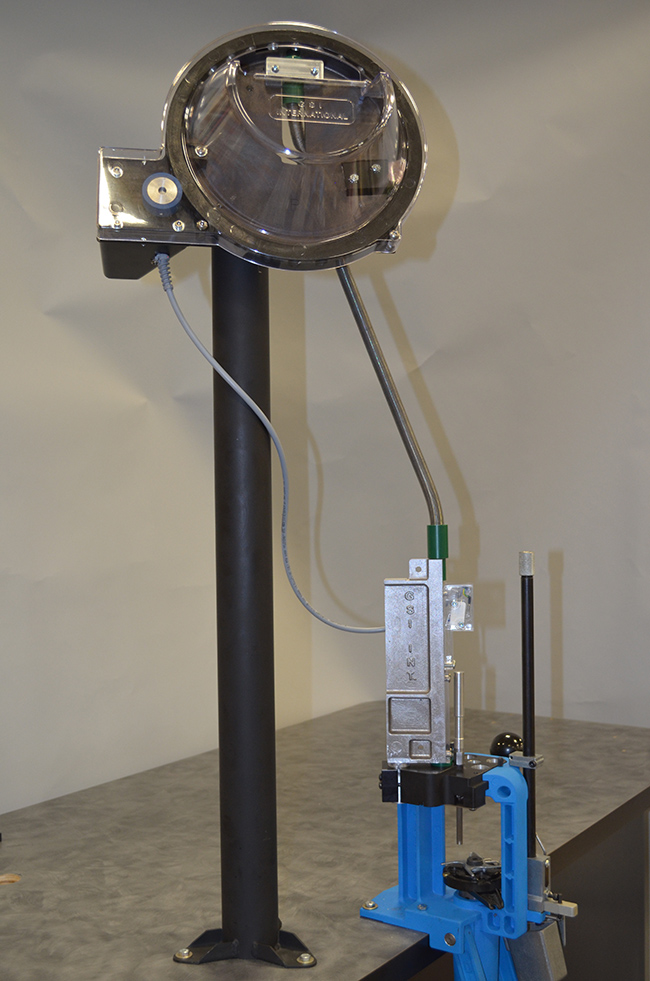 The GSI bullet feeder for the RL 550 reloading machine is designed to feed and seat in the same station. You will no longer need to manually place a bullet on the case. When you use our bullet feeder it automatically delivers bullets to the seating station ready to be loaded and seated into the case every time you cycle the machines handle.
The GSI toolhead assembly for the RL 550 has an integrated feed mechanism that moves a bullet to the seat station with every cycle of the machines handle. Available for popular pistol calibers: 9mm, 38/357 40 cal., and 45 ACP. The bullet feed column holds approximately 10 bullets ready. The bullet feeder holds approximately 100 to 200 bullets in the clear hopper.
At GSI international we are always striving to produce and deliver high quality products and the RL 550 bullet feeder is no exception, a new addition to the GSI family of bullet feeders.
The RL 550 bullet feeder includes the following items: the GSI 550 toolhead assembly, the GSI bullet feeder, bench mounting post, flexible feed tube and column, funnel, bushing, and seat stem. Please specify the caliber and grain weight you wish to load.
For more information call our toll free number 877-951-1890